When our team was invited to sing at the Foreign Languages Department Christmas/New Year's Program, I envisioned past programs that I had participated in, where the foreign teachers were asked to sing. Sometimes it was fun, with everyone just wanting to have a good time to celebrate the end of the semester. (Yes, they may have called it a "Christmas" Program, but the purpose was not to celebrate Christmas!) Sometimes it was built up into a massive production where the presentation became much more important than having fun.
I could never have dreamed of the overwhelming production that was organized for this program! I was told that the department had spent hundreds of thousands of yuan (tens of thousands of dollars) on costuming alone for this production. It was definitely the most elaborate program that I have ever seen a department in a Chinese university put on!
In the midst of all the flash and glitter of the students' performances, our team sang "Silent Night" to the accompaniment of my guitar and Wendy's flute. What a contrast!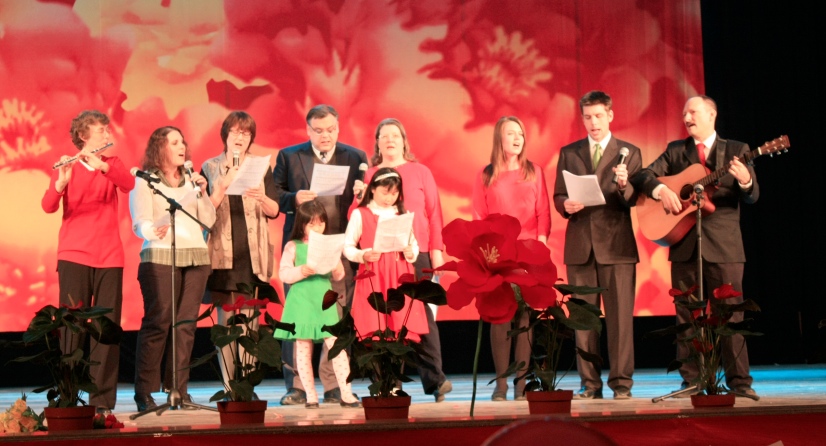 Since we sang it in both English and Chinese, the packed audience understood the words, and because of some comments made after the performance I'm sure the contrast between the frenetic performances of the students and the peaceful song by the foreigners was not lost on the audience.